The Flogas Enterprise Team
We have put together a team composed of energy experts and the very best people to support our activities. Among them you'll find strong leaders and innovators, experienced experts you can rely on and, we're pleased to say, genuinely nice people.
Bryan Hennessy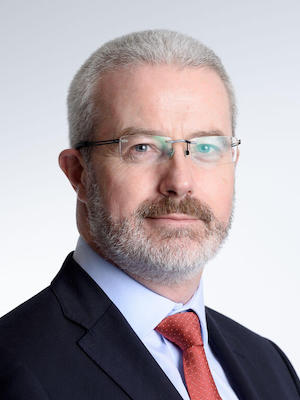 Head of Wholesale Markets and Regulation
Bryan is head of regulation and wholesale markets. He is a University College Dublin commerce graduate and a fellow of Chartered Accountants Ireland. In previous roles, Bryan has worked with a number of accounting firms, principally EY. Previously, Bryan worked in the group finance and reporting team within the Smurfit Kappa Group for nine years. Bryan has been with Flogas Enterprise since its formation has built up a wealth of experience of regulatory and technical matters that impact the sector. He is very focused on the needs of customers and has lobbied energy regulators on their behalf. Likes most sports, plays the odd game of golf, swimming and a bit of cycling and cooking (as long as there's a recipe to follow).
Maura Dwyer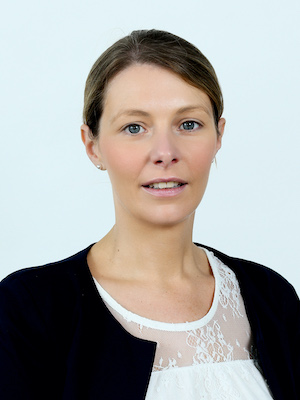 Financial Controller
Maura has a BA Finance from NUI Maynooth. She is a member of Association of Chartered Certified Accountants (ACCA). Prior to joining Flogas Enterprise, Maura worked for KSi Faulkner Orr in Dublin and Macquarie Bank in Sydney. The finance department provides accounting services and financial support to the organisation.
Barry Murphy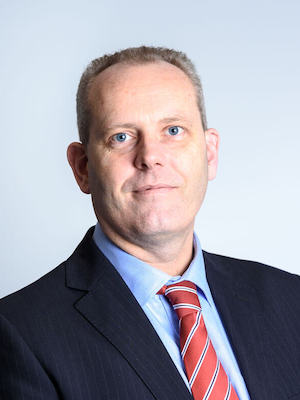 Commercial Director
Barry is responsible for Sales and Marketing activities within Flogas Enterprise to ensure Customer loyalty and new business acquisition. Barry is an experienced Business Development Manager, Sales Manager and Account Manager in the ICT industry selling hardware, software, services with Irish and International experience. He has Sales experience in the Middle East, Asia, Europe and USA.
Mary Rossiter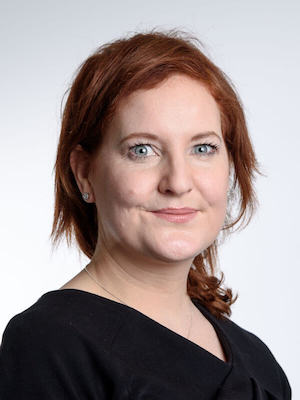 Marketing & Communications Manager
Mary is a Marketing graduate with a degree in Marketing from the Marketing Institute of Ireland and a Diploma in Digital Marketing. She has over 20 years experience working with customer centric brands across the financial, advertising and energy sector. As Marketing Manager Mary is responsible for the overall Communication Strategy, Brand Management, Event Management, PR, Advertising, Sponsorship and Customer Loyalty. As Mary well knows, at Flogas Enterprise it is always about the Customer! Mary has a passion for fashion, food and books, but at the end of the day aside from the gym, she values time with her children.
Ciaran Gahan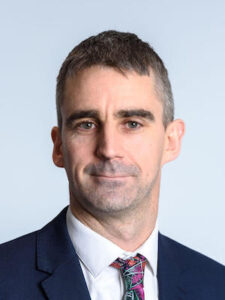 Energy Efficiency Manager
Ciaran is a Mechanical Engineer by trade and now manages Flogas Enterprise's energy efficiency service division. He has worked for 10 years as a building services design engineer, and has spent the last 6 years working in Flogas Enterprise. Ciaran likes to travel and experience new places, either by bicycle or camper van. His pet tortoise is called Nelson, who also likes to travel, not very fast though, well he does travel with his house on his back!
Karl Phelan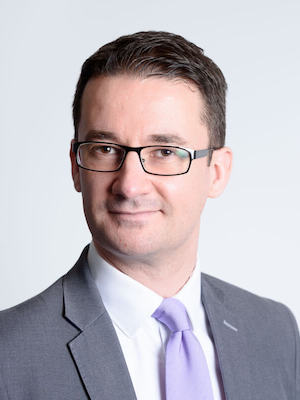 Key Account Manager
Karl is Flogas Enterprise's Key Account Manager who looks after the needs and expectations of Flogas Enterprise's customers. Karl joined in 2007 having previously studied music production and sound engineering. Karl spends his time developing new business and making sure that Flogas Enterprise's existing customer base are happy with the overall service and solutions they are getting from Flogas Enterprise. In addition, Karl keeps the wider Flogas Enterprise team informed of customers' evolving expectations which ensures that Flogas Enterprise and all of its people, never rest on their laurels and are constantly working to bring new innovations to the energy market.  Born in Dublin, Karl emigrated to Kildare where he lives with his wife, son, daughter and dog. Karl loves to swim, listen to music and devotes every possible second of his time to his kids and, when he has time to himself, he spends it in the peaceful surrounds of the local Curragh.
Stephen Behan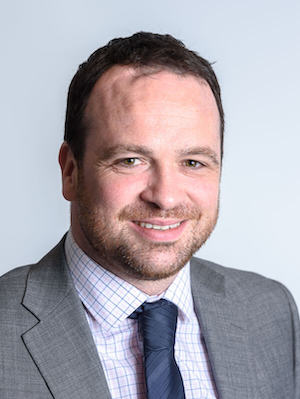 Business Development Manager
Stephen has worked in the energy sector for over 7 years having previously worked in Australia in various sales roles for 6 years. Previous to that he worked in a marketing role for a large Germany multinational after graduating from DIT with a marketing degree. At Flogas Enterprise, Stephen develops new business and maintains key customers, focusing on mainly blue chip key strategic accounts. Stephen works across all functions within Flogas Enterprise to develop long term valuable solutions and results for their customers. Stephen makes the best woodfired pizza on the northside!
Siobhán MacMahon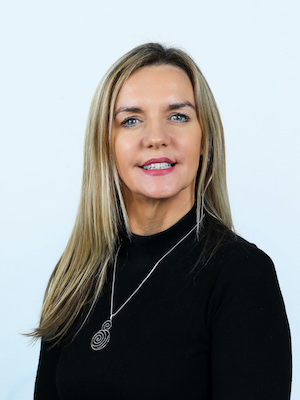 Marketing & Communications Specialist
Siobhán works in the dynamic marketing department at Flogas Enterprise for the past 8 years. Prior to working in Flogas Enterprise she worked at Drury Communications one of Ireland's leading full-service PR agencies and was an integral part of setting up the Research division 'Drury Research'. She's responsible for implementing marketing strategies in line with company goals and objectives. Developing and nurturing the company brand and applying this across all forms of marketing communications.
Lauren Stewart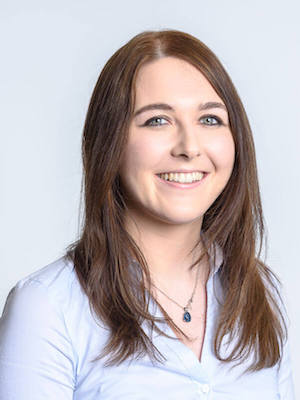 Customer Relationship Manager
Lauren has a background in marketing. She received an M.SC Marketing in 2015 at Dublin Institute of Technology and previous to that was an undergraduate student studying English and Sociology at University College Dublin. Lauren decided to take the leap into the energy industry upon realising the skills gained from her studies was an ideal fit for sales and account management. Lauren's main role is to help ensure Flogas Enterprise's continues success in the energy market. Lauren also maintains consistent contact with existing customers to build and sustain long-standing relationships. Lauren lived in Canada for a year as part of her studies.
James Temple
Renewables Manager
James is an Energy Systems Engineer with a M.Eng in Electrical Energy Engineering. His studies revolved around the design of renewable energy technologies and their integration to the grid. He works in the Power and Renewables side of the business, having moved from the Technical Services team where he previously focused on energy efficiency projects. He manages Flogas Enterprise's PPA portfolio in ROI and NI with a focus on developing relationships to enhance the services and expertise Flogas Enterprise can offer to the energy industry. James has played guitar for almost 20 years and enjoys white water kayaking, canoe polo, surfing and cycling.
Sarah Cummins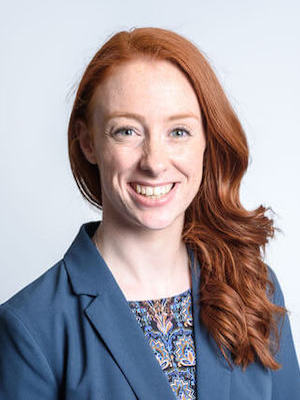 Operations Analyst

Sarah made the move to our Operations team in 2021 to gain a broader understanding of the business. Previously she had over a decade of experience in administration and reception both in Ireland and abroad. She previously worked for both New Zealand and Australian Government agencies. She has a diploma in Office Management and Administration from Dublin Business School. Sarah successfully climbed the third-highest peak of an island on Earth with no prior training.
Joanne Daly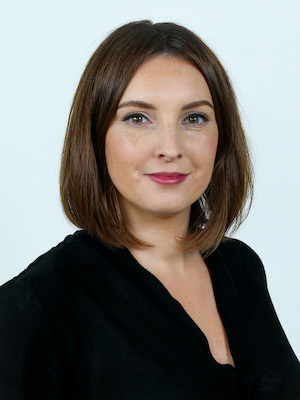 Operations Manager
Joanne holds a Masters in Management from UCD and has worked in the energy sector since 2010 after joining Flogas Enterprise as a graduate. Over this period Joanne held the positions of Senior Analyst, Head of Training and Advisory Services and Contracts Manager. All of this knowledge and experience has come together in her current role as Operations Manager with Flogas Enterprise. Joanne is very passionate about music and film, although these interests have dropped down in importance since arrival of her two children.
Mark Allingham
Renewables Executive
Flogas is Mark's first experience working in the Electricity Industry since graduating from the University of Cambridge with a Masters in Energy Engineering. Mark manages Flogas Enterprise's PPA Portfolios in ROI and NI, with a focus on maintaining and developing various Renewables' processes. In his spare time Mark is a keen sportsman, especially enjoy cycling and rowing. Also an avid linguist, having self-taught himself a lot of French, some Russian and Spanish.
Charlie Bornemann
Business Development Executive
Charlie moved to Austin Texas after graduating from UCC, with a Bachelor of Commerce and then he decided to go back to university and moved to the Netherlands to pursue a European MSc in Sustainable Energy System Management. He delivered his thesis on the risk factors associated with hydrogen investments in the North Sea. Charlie works with Flogas Enterprise customers to achieve their energy sustainability and budget goals. Beyond the world of work, Charlie is a vegetarian, who loves to cook. In his spare time he plays golf, boulder, and swims in the sea – We're told the colder the better!
Conor Fitzpatrick
Trading Manager
Conor has a BSc in Applied Physics from DCU, specialist certificate in Data Analytics and 3 years' experience in financial services before joining Flogas Enterprise in 2021. His day-to-day duties at Flogas Enterprise focus on portfolio management, overseeing demand forecasting and ISEM intra-day and continuous trading. Conor is a cycling and chess fanatic, and is currently the fastest kart racer in the trading team.
Sam Osborne
Business Development Executive
Sam graduated with a B.A in Economics & Law from DCU in 2020. Always interested in business, Sam saw the opportunity in Catering Horseboxes early. Moving on from Coffee & Wood Fired Pizza Sam joined Flogas Enterprise and now works with customers to help them achieve their energy sustainability and budget goals. Outside of the office Sam has a particular passion for the sea. All things water sports is how he likes to spend his free time.
Eoin Brennan
Renewables and Trading Analyst
Eoin joined Flogas Enterprise as a graduate after studying physics in TCD. His thesis project focused on reducing emissions from biofuel blends and he was a committee member of the Environmental Society in his final years of study. Eoin is currently with the Trading team focusing on electricity forecasting, intra-day trading and portfolio management. He has previously worked with the Renewables team on regulatory submissions and microgeneration development. Eoin played keyboard in a blue-rock band for several years, gigging in Dublin & festivals across Ireland!
Breffni Horner
Trading Analyst
Breffni recently graduated from the University of Limerick with a BSc in Applied Physics. His day to day duties include Trading in ISEM ex-ante and intra-day markets, and analysing customer power usage and market trends to develop trading strategies. Berffni is a keen sportsman and continues to play hurling with his club Crusheen back in his home county of Clare. He also enjoy travelling and recently spent his summer in sunny San Diego before joining the Flogas Enterprise team!
Cailean Campbell
Operations Executive
Before completing his Bachelor of Commerce at UCC, Cailean spent 15 months aboard a 30m pelagic fishing vessel whose fishing areas covered the coasts of Scotland, Ireland, and Spain. He then went on to obtain a MSc in Financial Economics at the Erasmus University of Rotterdam before joining the Flogas Enterprise team, his thesis empirically investigated the risk of stranded assets in the North American oil & gas industry. Cailean enjoys all things sports-related and likes to keep fit and active in his spare time.
Michael Maloney
Operations Executive
Michael moved to Flogas Enterprise after graduating from The National University of Ireland Galway with a Bachelor of Commerce, where he majored in Finance. His studies focused on Money & Banking, Management, and the Economics of Financial Markets. His daily duties at Flogas Enterprise involve liaising with commodity traders and network operators to ensure efficiency and meet the requirements of our customers. Once Michael is off the clock, he enjoys working out or playing at a trad session.
Sam Doggett
Financial Accountant
Sam has a BA in Economics from UCD. He has been a member of Chartered Accountants Ireland (CAI) since qualifying in 2020. Prior to joining the finance team in Flogas Enterprise, Sam worked in the audit division of the accounting and professional services firm PKF O'Connor, Leddy & Holmes in Harold's Cross for five years. Outside of work Sam enjoys sport of almost any description, especially rugby where he has been captain of the UCD J2's for the past four years.
Stuart Martin
Commercial & Sales Graduate Executive
Stuart is a Geography graduate with a BSc from Loughborough University in the UK. His studies centred around the diverse interact humans have with geographic environments the world over. Stuarts studies found a specific sustainability focus through a year in industry with the Renewable Energy Department at E.ON Energy Solutions. Stuart joined the business in September 2022 on the second year of his DCC Graduate Program after spending 12 months working in the UK Fuel Card Industry. Stuarts works in the Energy Services team with a focus on developing new and existing product. Stuart is a keen sportsman playing Rugby, Cricket, and Golf. While also enjoying the exploration of new places.
Cezary Adamski
Accounts Assistant
Cezary moved to Ireland after graduating from University of Wroclaw, with a Master of Law Degree. He has since been working in Finance Departments and held the Accounts Assistant position with Stacks Pharmacy Group and Live Nation Ireland Holdings Limited. He also founded and manages Tax Refund Dublin t/a Refundtax.ie agency. In his spare time he enjoys playing football and basketball and watching NBA.
Diego Vila
Energy Services Executive
Diego works in the Energy Services department providing efficient energy management solutions for our customers. He is an Industrial Engineer and studied a Masters in Energy in Argentina while working in one of the largest companies in the Argentinian Energy Market. He travelled to Ireland in 2019 for a 5-month course and fell in love with the Emerald Isle and its people. Since then, he has committed to developing his career here. He is passionate about sports and has been practicing athletics since he was seven years old, he is currently very committed to Crossfit.
Iain Forrest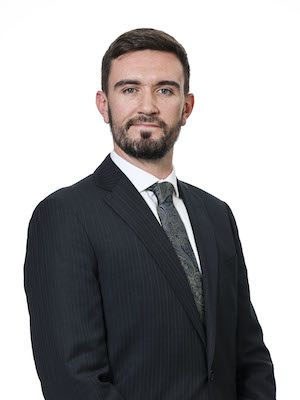 Renewables Analyst
Iain is a graduate of Physics with Energy and the Environment from TUDublin with an MSc in Energy Science from Trinity College Dublin. His academic research focused on modelling and developing luminescent solar concentrator devices using non-toxic nanomaterials. He is passionate about the energy transition and hopes to play a part in the continued growth in deployment of renewable energy technologies. His role as Renewables Analyst, his first within the Energy Industry, involves forecasting electricity generation and providing analysis which helps to expand the renewables portfolio. Iain is passionate about sports, with particular interest in football and tennis. In a previous role he discovered a way to combine his other main interests in music and food, through organising festivals with a focus on reducing their environmental impact and gaining free access in return!
Niamh Murphy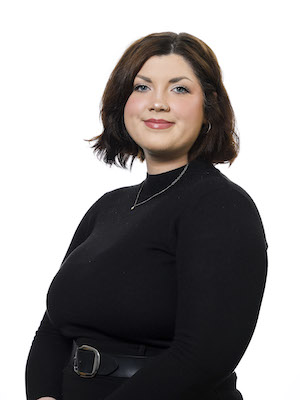 Operations Analyst
Niamh originally joined Flogas Enterprise Solutions in 2016 as an intern in Finance (formerly Vayu), and then returned to work full-time in 2021 in Operations. Her daily tasks include capacity management, daily trades and writing morning reports for customers. Niamh studied Journalism at DIT, where she was an active member of Drama and Film Society. Outside of work Niamh enjoys theatre, live music, and film.